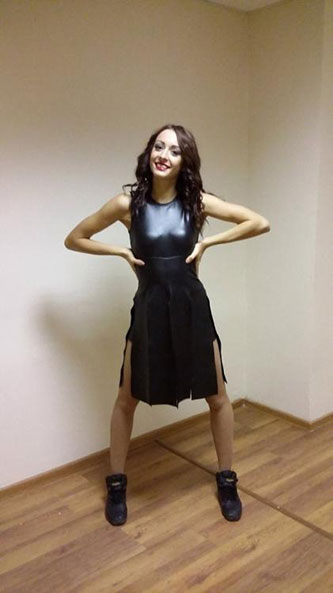 Year of birth: 1994
Height: 173 cm
Weight: 58 kg

Training:
2000-2011-rythmic gymnastic
2011-2015-the theatre of Modern choreography

Experience:
2016-2017 Chimelong-with Rising Stars Talents OU
Master of sports of rhythmic gymnastic.
The champion of Russia on dance show

Stages:
Moscow Kremlin 2011-2015
Art Festival Slavic Bazaar Vitebsk 2012-2013
Armenia music awards 2012
Crocus city hall in Moscow 2011-2015
Dancer of Ballet MARIDANS Tyrkey (2014,2015).In Rixos 5 star hotels,TITANIC, LIMAK,PALOMA,SUNIS,TRENDY HOTELS and others( Antalia, Kemer, Beldibi, Tekirova, Belek, Bodrum, Side) .Three different by type show: MEGA MIX show, MISTIMANIA show ,Vampire Show
SKILLS:
Dance: Jazz, Contemporary, Russian folk dance, Modern dance, elementary gymnastic.
Languages speaking: Russian, intermediate English.