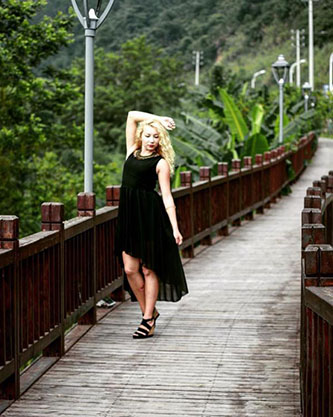 Year of birth: 1991
height-170 cm
weight-58 kg
Specialization: contemporary, modern, jazz-funk

Dancing experience-17 years.

Choreographer-director of dancing performance "That we are silent
about" (2014)

Participated in:
dancing performance "February. Keeper of warmth",
dancing performance "May be today",
perforamcne "Only not about the love",
performance "What if",
performance "Work and Move".

Special education:
1995-2006-folk dance group "Orlyonok" (folk, pop dance, classic)
2008-2010-dance group "A-Style" (jazz, contemporary, modern)
2011-2014-dance group "The Sun House" (contemporary)
2014-2015-dance theatre of Aleksandra Reutova (modern).

Winner of the Ukrainian and international festivals.

Participated in international and Ukrainian master-classes in modernchoreography.

Teacher of dance schools: "Art Room Dance Studio", "UDS", SC
"Tornado", "The Sun House".

The dancer of show-ballet in the park "Water Park" in Guyang (China) in
2015.