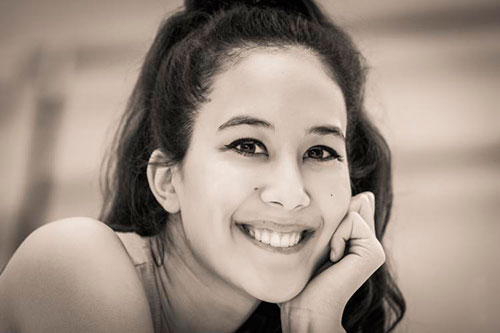 Date of birth: 07-08-1992
Height: 160 cm - 5'3".
Weight: 47 kg -103 lbs

Dance: classical, point shoes work, contemporary, neoclassic, jazz, salsa, funky jazz, Brazilian dance..

EDUCATION:
She started dancing when she was 7 years old at the Professional Conservatory Comandante Fortea in Madrid. She was award at Royal Academy of Dance, Grade 4th with Honours. At the age of 13 she was accepted at the Royal Conservatory Professional of Dance Mariemma where she was graduated with 19 years.

Experience:
2017-2018 - Creativiva with Rising Stars Talents OU
In 2012 she had a job at the Pantomime Theater (Peter Bo Bendixen) in Copenhaguen (Denmark). After 6 months she got another job in Steen Koerner Ballet where she has been 4 months. She was offered a scholarship in the summer intensive program in Portland (Oregon) ballet for five weeks in July 2013.At the moment she is working at Hillside Beach Club as an entertainer and dancer in Fethiye, Turkey from February until November 2014.
- 2013: Summer Intensive Program Portland Ballet with scholarship.
- 2011: Summer International Ballet Masterclasses in Prague.
- 2010: English National Ballet summer course in London
- 2005-2009: Carmen Roche summer course in Madrid.
- 2004: Carmina Ocana summer course in Madrid.