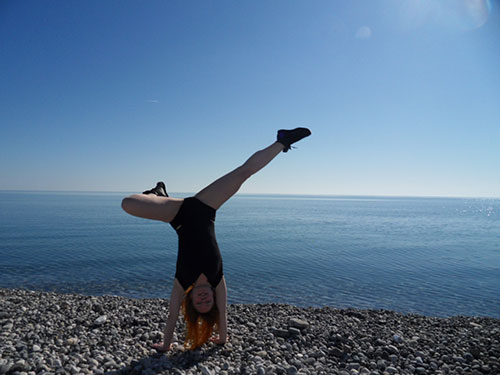 DATE OF BIRTH: 1991
HEIGHT: 1,63 m
WEIGHT: 50 kg

Education and Skills:
Academy of Performing Arts (Moscow) - professional dancer, choreography.
Styles: jazz, modern, classic, popular, hip hop, contemporary, break dance, folk.
Studio circus:aerial gymnastic, acrobatics
Music school: jazz singer
Theatre school: actor

Experience:
-Date: 2013-2014 Place of work: The opening ceremony of the Olympic Games Sochi
-Date: 2013 Place of work: movie-musical "The Brave Little Tailor"-tantsor, actor
-Date: 2013-2012 Place of work: musical theater "Juno" - dancer, actor
-Date: 2009-2010 Place of work: UK Olympic "Legends of Retro FM"-dancer
-Date: 2009 Place of work: Eurovision-dancer

Experience as a dancer:
clips, advertising, cinema, concerts, festivals, performances, theatres, musicals
as well as:
Opening ceremony "Olympic Games Sochi 2014"
Opening ceremony of "Canoe championships Sprint World 2014"
Opening ceremony of "football world cup"
the show "Eurovision"
the show "Big Love"
show "Disk 90"
the show "Legends of Retro FM"
The movie-musical "The Princess Secret"
Musical Theatre "Juno"
dance company "Razzadory"
dance company " Milto-dance "
dance company "the Variant"
"The dance" on TV
and more.