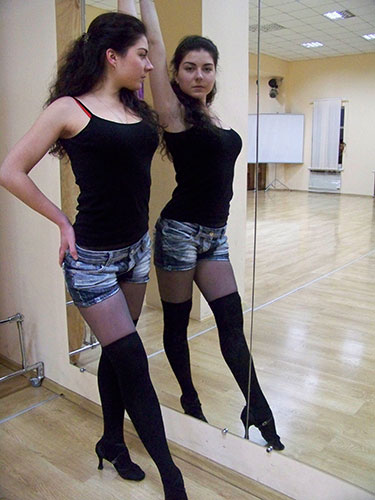 DOB-02.06.1991
Height-170cm
Weight-57kg

EDUCATION:
Higher. Odessa National Polytechnic
University (ONPU), Institute of Electromechanics and Energy (IEA). Electrical power systems engineer.

SKILLS AND ABILITIES:
-2012. doing all kinds of Latin American dances (salsa, bachata, reggaeton, Kizomba, merengue).
-From 2008 to 2012. member ensemble of modern ballroom dance "Inspiration". Occupation choreography.
-In 2005, during the 4 months engaged sporting a dance hip-
Hop. Schools participated in the competition this style of Odessa.
-From 1996 to 2002. participant team sports ball dance "White Acacia"
-Experience performing ligaments and dance in general in carnival costumes (carnival dedicated to the g.Kotovska in 2012 and 2013).