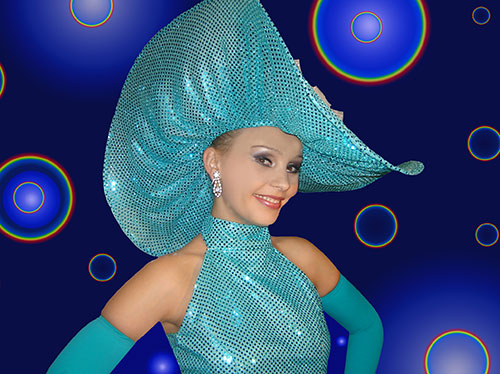 Date of birth: 23 november 1978
Height: 1,69cm
Weight: 51kg

EDUCATION:
1995-2001: KHARKOV POLITECHNICAL UNIVERSITY OF ECONOMY AND MANAGEMENT

DANCE EDUCATION:
1985-1991 : CHOREOGRAPHY SCHOOL "SCHASTLIVOE DETSTVO" ,KHARKOV, UKRAINE
1992-1995: CHOREOGRAPHY SCHOOL "SMENA", KHARKOV, UKRAINE

EXPERIENCE OF WORK:
2012: GERMANY: CIRCUS KRONE, SHOW DANCER
2006-2011: ISRAEL: MANO MARITIME ASSISTANT CHOREOGRAPHER, SHOW DANCER
2004-2006: USA: CRUISE SHIPS COMPANY "SEAESCAPE". HEAD DANCER
2001-2003: ISRAEL: CRUISE SHIPS COMPANY "MANO MARITIME" HEAD DANCER, ASSISTANT CRUISE DIRECTOR, CREW STAFF
1996-2001: UKRAINE: NIGHT CLUBS, DISCO SHOW PERFORMERS - SHOW DANCER ,PJ.
1993-2001 MEMBER OF NATIONAL FOLK DANCE TEAM "BUREVESTNIK"