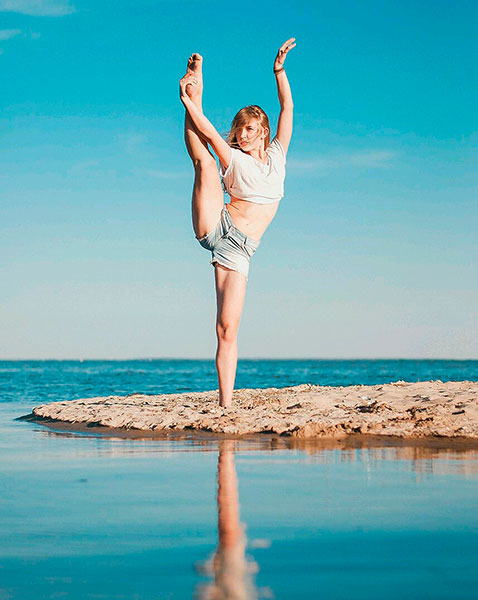 Iryna
DOB-1996
Height: 170 sm
Weight: 55 kg

Speciality: dancer,choreographer.
Language: ukrainian, russian, english

SKILL:

Modern, Contemporary, Folk, Hip-Hop, Jazz, Classical, elements of acrobatics.

EDUCATION:
2013-2017 Kherson State University, Faculty of Culture and Arts, specialty choreography.
Diploma : Bachelor Degree
Program Subject Area Choreography
Professional Qualification Choreography Teacher

WORK EXPERIENCE:
2013-2017 Folk ensemble of the university, dancer
2016-2017 Sports club "Element", choreographer
2015 Animation group, dancer.