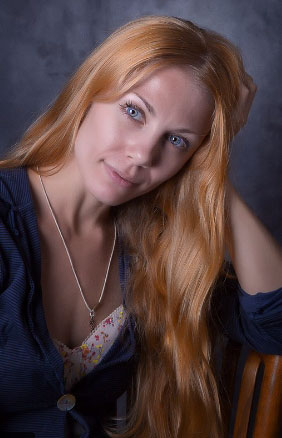 Date of birth: 1986
Height: 168 cm
Weight: 56 kg

Profile: Dancer, choreographer, teacher- choreographer

Education:
2009-2004 Altay academy culture art, faculty-choreographic (Altay kray , Russia)
2011-2012 College of Art Restoration (Saint-Petersburg , Russia)
1994-2004 School ?19 (Altay kray, Russia)

Working Experience:
2016- performance in New York city. On the Joice Theater stage.
2016- resident on American Dance Festival
2015- performance "After us" ?horeographer Fabris Lamber
2014-Bolshoi Theatre in Moscow, project "The Rite of Spring"
2013- performance "Fogot to Love" Choreographers Uri Ivgi and Yohan Greben
2013-2016-contemporary dance company "Provincial dance" Tatiana Baganova (Yekaterinburg)
2012- OKNO. Team. Dance project "Silence"
2012- "Hi, Monteverdy" dance project on the platform Conservatory Rimsky Korsakov
2011 -"Lady Day" dance project on the platform Erarta (Saint Petersburg)
2012-2011 Dancer-Dance-theater (Saint Petersburg)
2011-2009 Dancer-Dance company (Saint Petersburg)
2009-2004 Dancer-Ballet company.