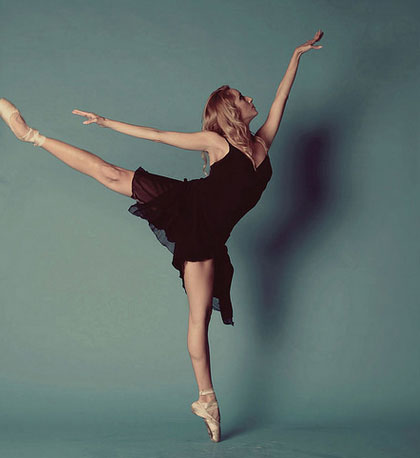 Date of birth 08/10/1983
Height, 1,68
Weight, 52

Education:
2002/2008-Lic in choreographic composition at IUNA Institute (styles: classic, contemporary, Hip Hop, Tango, Jazz and Folk dance) in Buenos Aires
2008-Classic lessons with Eleonora Casano's Ballet, in Buenos Aires
2006/2008-Contemporary dance lessons with IUNA Company, in Buenos Aires
2006/2009-Classic dance lessons with Mario Galizzi, Lidia Segni, Haichi Akamine, Norma Binaghi, Ilse Wiedmann, and others, in Buenos Aires
2003/2005-Contemporary dance lessons at the San Martin Theatre, graduated as professional dancer in Buenos Aires
1991/2001-Classic and contemporary lessons at Norma Fontela School, graduated as classic and contemporany teacher in Buenos Aires

Experience:
2015-Dancing Maestro, salsa, zumba, stretching, pilates. Mar del plata, Argentina
2014-Dancer in Contemporary Company Codanz, Buenos Aires
2014-Dancer in Grand Holiday, Ibero Cruises
2013-Dancer in Grand Celebration, Ibero Cruises
2011-Participated as a dancer in the film "Extranos en la noche" (produced by MyS productions) in Buenos Aires
2010/11-Participated as dancer in social events, Buenos Aires
2009-Dancer in TV program "Show Match" for Argentina.
2008/2011-Teacher of classic and contemporary dance style in several dancing schools in Buenos Aires
2006/2008-Dancer of Contemporary style at IUNA Company, in Buenos Aires
2006-Dancer in a spot for "Fundacion Huesped", in Buenos Aires
2002-Dancer at Mar del plata Aquarium
2002-Dancer in a music hall "como por arte de magia" at Costa Galana Hotel
2001-Dancer in a musical for children , "La magia de Emanuel" at the Mar del Plata Auditorium.
2000/2001-Dancer in a music hall for children "Parque del faro".