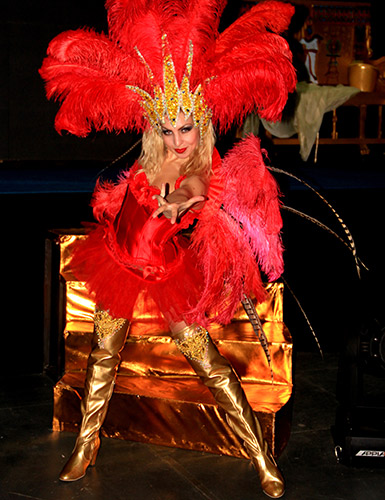 Date of birth: 13.11.1988
Height: 170 cm.
Weight: 58 kg.

EDUCATION:
2004-2008 Lyceum of art Speciality: artist of ballet, teacher of classical, folk and modern dances
2008-2010 Dance studio named of Pavlo Virskiy Spesiality: artist of ballet
2008-2012 National pedagogical university named of M.P Dragomanova

Spesiality:The teacher-choreographer modern, classic and national-scenic choreography

WORK EXPERIENCE:
2011-2013 Aida ship, solo dancer.
2009-2010 Dance studio. The instructor of Pilates, dance directions: flamenco, jazz modern, contemporar dance. Kiev
2005-2008 Dance show group, solo dancer. Dnepropetrovsk.

Languages: English-fluently, Ukrainian-good, Russian-good.