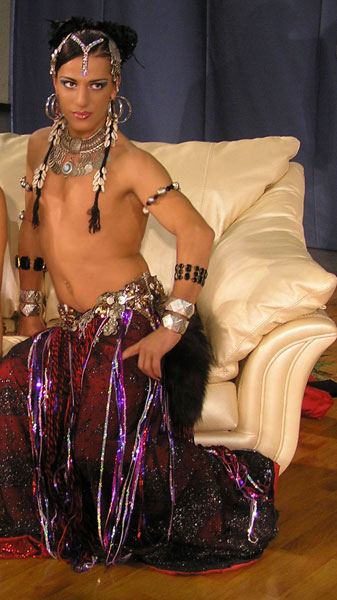 City: Kharkov
Country: Ukraine
Resume:
Male belly dancer
High: 176
Weight: 64
Age: 30
Born: October 16th, 1978. Ukraine, Kharkov.
Oriental dances dancer, the winner of different oriental dances competitions, such as Miss Bellydance of Ukraine 2007, Habib 1st place in Tribal Fusion nomination, Ukraine Oriental 2008, title of king of Bellydance. I train people in classical oriental dance and tribal fusion. Saidi, tabla solo, shamadan (candelabrum) styles, tribal bellydance (fusion style), fireshow (dance with fire).
I have 7 years experience in the job. Was a dancer in Kharkiv clubs Bolero, Misto, Meridian, Center 21, Donetsk clubs: Millennium, Chikago, Kherson club Zvezda Vostoka (Orient Star ).
I do bright and beautiful numbers with excellent techniques (also do numbers with transformation in oriental beautiful girl appearance).