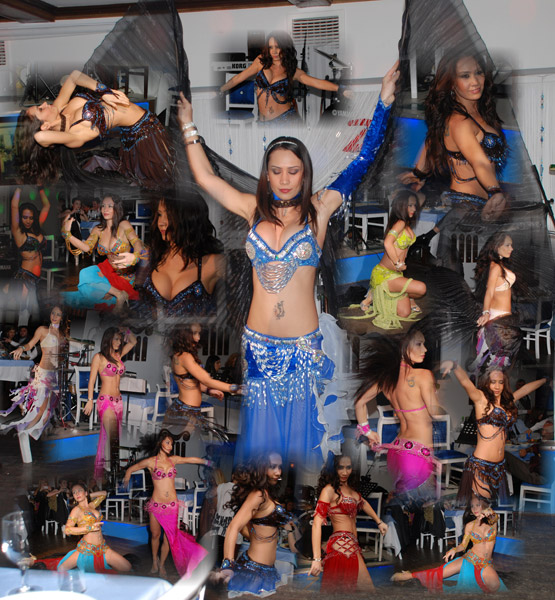 My dancing career starts with ballet during my school days. I would be on the first row if there were anything connected with stage and dancing. Then I first wrote and directed my first choreography when I was in junior high school and performed it with four of my school friends. Since my childhood, my greatest ambition was to be an actress and a dancer. That's why I continued my education in Istanbul Academy of Fine Arts studying cinema, on the other hand I started earning my life by dancing in those days.

My first professional stage work was with a group named "Laneth" which was formed by me and a couple of my friends. On following years I've worked with more professional dancers and groups taking part in successful organisations and performances. 2005 was the year which changed my dancing career, I was invited to take place in EXPO 2005 World Fair in Japan. Eventhough I knew nothing about belly dancing I found out that I was talented in this style of dancing too and belly dance changed my whole dancing point of view. I added and mixed up my personal experience and my oriental soul to my dancing style and improved it every passing day and I always will...

As long as I breathe in this life of mine, dancing will be the breath inside me...