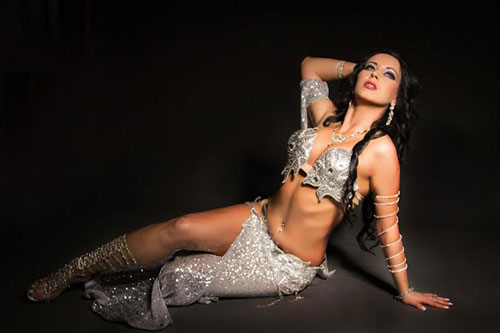 Her bellydancing experience began in oriental dances ensemble "Cveti Vostoka" in Kharkiv, Ukraine where she studied the art of bellydance & performed.

Since 2005 till 2010 she became the leader of her own bellydance studio "Sahhara".

During this years she also attended workshops in bellydance, took part in various bellydance contests as soloist & choreographer & performed in show programs around Kharkiv & Ukraine. Her dancing group & students many times took awards in regional, Ukrainian & international bellydance contests. She herself is the owner of Grand Prix of the 1st in Kharkiv bellydance festival "Ukraina Vostochnaja" 2006, second winner in international festival "Bastet" 2009, has title Ms Photo of Slobozhanshina 2008, has a lot of awards from different competitions in bellydance & was many times invited to participate in festivals in Ukraine & Russia as the judge & special guest.

Since 2011 until now She working abroad in Arabic countries (Bahrain, Egypt, Jordan) & Turkey.