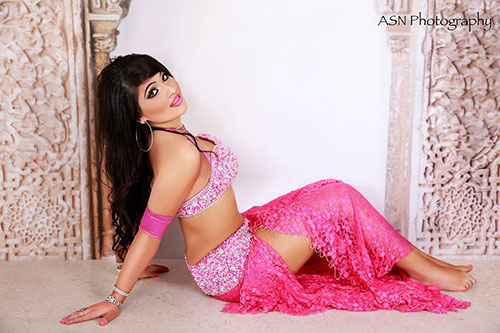 DOB- 16/04/88 (Age 24)
Nationality- British

Work Experience:

November 2012 - Present - Syriana Restaurant, Birmingham, United Kingdom
Weekly Performances in an authentic Arabic Restaurant.



July 2012 - November - 2012- Zorbas Restuarant- Birmingham, United Kingdom
Weekly Performances consisting of Improvisation to Live Music within a Greek Restaurant.


October 2011- July 2012- Freelance Bellydance Work within Weddings, Mehndi's, Restaurants, Birthday parties and various other events.


September 2011 - Visit to Egypt where I progressed my training in Bellydance with a world class teacher. Here I also Performed in front of the Giza Pyramids.


2009- September 2011- Freelance Bellydance performances within restaurants including Cedars Lebanese Restaurant, Aqua Food and Mood, Weddings, Parties, Mehndi's ect.