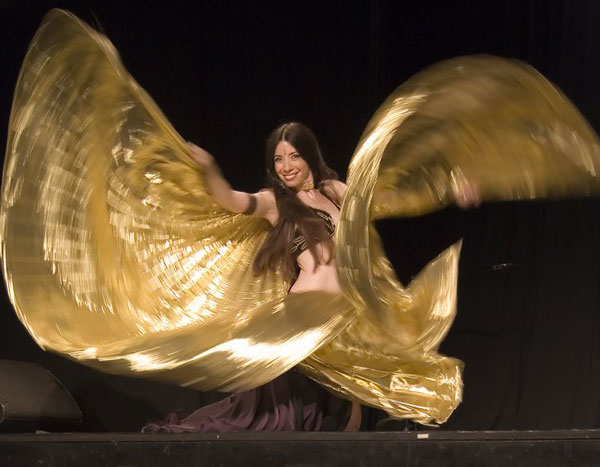 She performs Oriental Dance, Egyptian Folklore, Turkish Dance, Gypsy Dance, and Flamenco Arab Dance.

She is a graduate of the Conservatorio de Danza in Madrid in Ballet and Flamenco / Spanish Dance. She earned a BA in Dance, a Masters in Theatre and Dance and a PHD in Dance Ethnology from Florida International University.

She has performed in theatres, hotels and restaurants in the United States, Spain, Kuwait, Dubai, Portugal and Cairo.