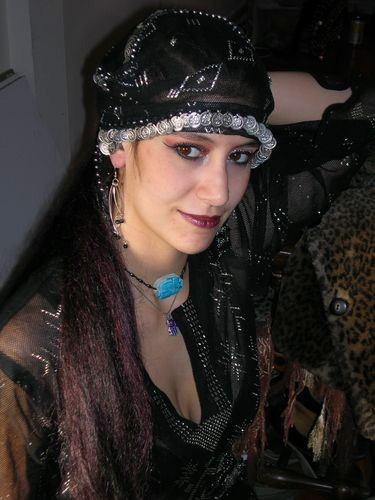 Her's technique ranges from classical to modern. Her repertoire includes; vintage folklore, Turkish, Nubian, Saiidi, Beledi, Tunisian, Gulf, and Persian. Exclusive props used are double cane, flaming sword and tray. Show is complemented by sagat in various rhythms.

Her professional career as an oriental dancer began in 2000, with previous classical training in performing arts. Khazna has studied with Mahmoud Reda & Farida Fahmy in Cairo, Egypt.

Performance History
Habibi Dancers - Professional Dance Co. Lansing, Michigan
Night clubs in Dearborn, Michigan
Daluna's, Uncle Sam's, Prestige, Phoenicia, Palace of Southfield - Night clubs & restaurants in Chicago, Illinois, USA.
Kadash Cafe, (Chicago's exclusive Turkish Nightclub), Amirah (NBC tower), Pasha, Souk, Juliana's.
Special Events: Performed in main hall at Chicago Natural History Museum
Currently performing weekly at: Sigara, Layanina's, Nar Hookah, Kan Zeman.