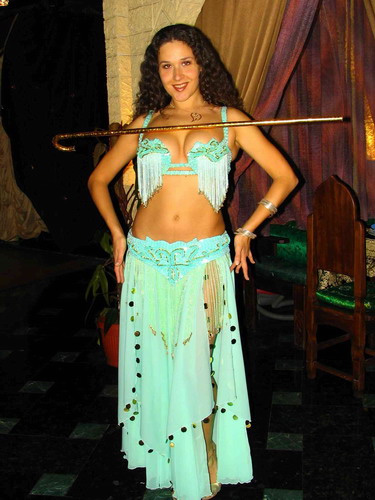 Professional bellydancer and choreographer.

Winner of Egypt Bellydance Competition in Cairo, Egypt 2005.
Have higher education: Kharkiv State Academi of Culture(Ukraine) at the department of dance choreography.
Start to dance oriental dance from 1999. Take education in Cairo (Egypt) from best teachers of bellydance: Raqia Hassan, Yousry Sherif, Farida Fahmy, Dina, Sorraya, Nour, Leila, Randa Kamel, Morocco, Gaby Shiba.
Have 2 certificates about education on Cairo oriental dance festival Ahlan wa Sahlan" (2004, 2005) and 2 certificates about education on 1st oriental dance festival in Ukraine" Bastet"(2006).

Have successfully performed in Egypt, India, UAE, Morocco, Bahrain.
Speak English.