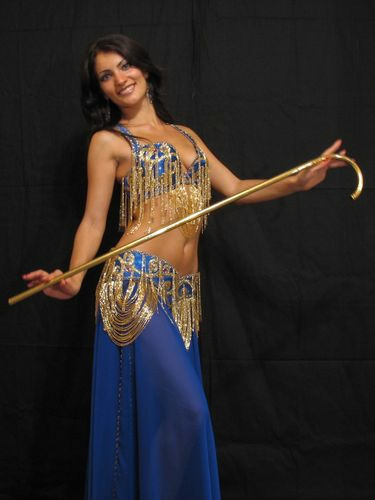 Professional bellydancer, choreographer and instructor.
For her bright and dynamic Bellydance show She use a large number of colorful costumes and accessories by own design only. Her show program (up to 45 min) includes Tabla, veil, sagates (cymbals), Isis Wings.

Date of birth 14.12.1981
Languages spoken - english, russian, ukrainian
Marital status - Married, no children.
Education - Kharkov State University of Arts, honor degree in "Music Arts", 2004

Working experience

2003 – Present time - Working in restaurants, special events like presentations and wedding parties in Ukraine.
Bellydance instructor: Have own Bellydance studio in Kharkov.