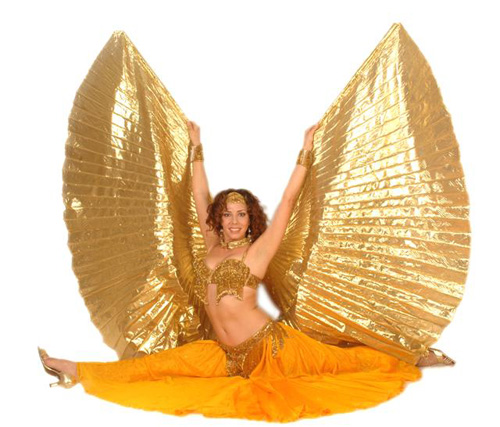 Her's performances can be as long as one hour, with varied acts and styles of Belly Dance both improvised and choreographed. She specializes in the use of props as well as Egyptian and Lebanese styles of the dance, to live and taped music. Props include: Wings, Sword, Shamadan (Candleabra), Veil, Double Veils, Finger Cymbals, Fire Fingers, Pharonic Fire Palms, Glass Goblets, Mermaid with Glowing Pearl, Cane, Balancing Vase, Dancing on top of Drum.

Her Cultural Belly dance fusions include: Gypsy, Brazilian, African, Spanish and Hawaiian. Tara Star has performed in several 5 star and 7 star Hotels such as: Sheraton, Taj, Le Meridien, Park, Intercontinental and Leela Palace. Her performances include such high profile events as the American Alumni Association hosted by the President of AAA and the Consul General in February 2008 at the US Consulate in Mumbai.

Belly Dancer unique skills have given her many opportunities to perform on TV talent shows such "Funjabbi Chak De" (India) and "VIP" (Thailand). She was also the featured expert teacher for CTV Canadian Travel program "The Pleasure Zone" filmed for 7 days in Rishikesh at Ananda Spa rated as the World's Best Spa by Conde Nast. Tara has performed with numerous Indian musicians and stars including Usha Uttup, Bali Bramabhat, Raghav and American Bellydance Superstar Tamalyn Dallal.

Additional Skills: Choreographer, Belly Dance Instructor, Costume designer, Bellyfit Belly Dance Aerobics Instructor.