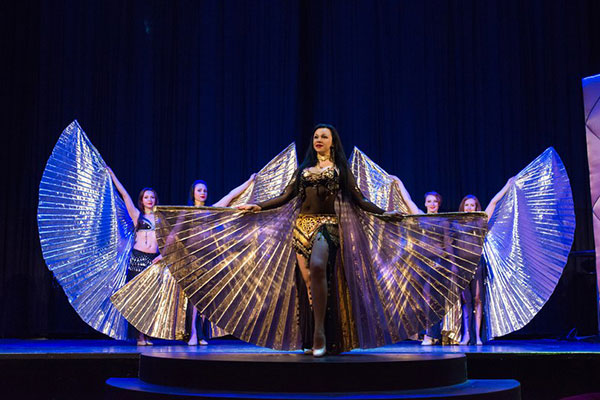 Knowledge and experience
2015-2016
En premier show; at the Theatre Royal in Prague.
Speeches at the National Theatre of Prague stsenah and theater Hibernia.

2005 - 2015
4 times champion of the Czech Republic in oriental dance and 20-times champion of coaching.
Subsequently he worked kachsestve VIP member of the jury at the championships.
Performances on the stages of theaters and amphitheatres of Cyprus, England, the United Arab Emirates and the Czech Republic.
Work on the TV for 5 years in Russia and Cyprus. As a presenter of dance - gymnastics program and also as a producer-director of television programs, choreographer, dancer, film editor, screenwriter, music designer, designer costumes, coach.

languages
English, Russian, Czech

Education
YE University Purkyne Czech philologist
College of Music. Russia. Department of wind instruments and conductor-choral department. Saxophone, piano, vocal, orchestra conductor. Choirmaster.