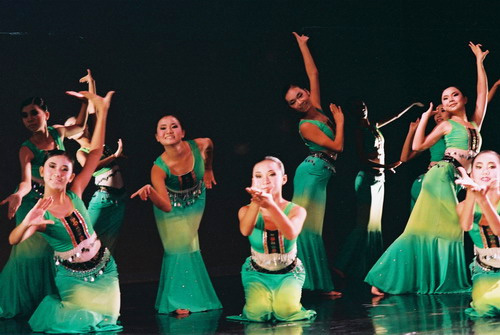 TAIWAN - FIREFLY FOLK DANCE TROUPE

Firefly Folk Dance Troupe was establish in August 1996 with the objective to research, develop and continue the Chinese dancing culture, and to promote the world culture exchange the international tourism industry.
In order to bring back to Taiwan those successful experiences of overseas performances for years and enhance the development of our tourism industry, the Troupe intends to combine people's living experiences in Taiwan into the dance performance and carefully cultivate it to be a characteristic Taiwanese dancing culture. It is all indicated the Troupe makes strenuous efforts in promoting the Professional performance of Taiwanese dances by its recruitment of professionals and scholars, civilian entertainers, production and arrangement of program by the dance compilers and evaluation and verification of exquisite and elegant costumes and pure native music style, etc.

We have also traveled to many countries of Europe for festival activity, such as England, German, Italy and Hungary…and we will keep expanding our overseas posts so that the exportation of Chinese's dancing culture will become as everlasting goal for us.