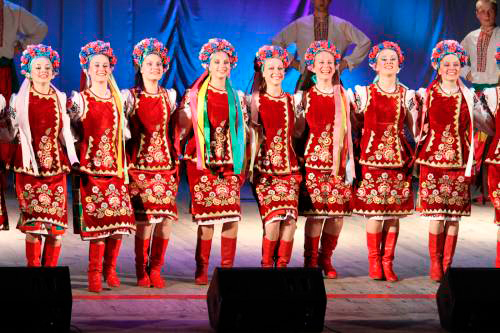 Choreographic folk dance group was founded in 1969. Actively started its work and as a result three years the team was given the honorary title of "national". The ensemble is the winner of regional, republican national and international festivals and was awarded many awards.
Great concerts team not only limited to concert venues Ukraine but also in Europe.
The repertoire of the ensemble includes no less than 30 choreographic compositions almost all regions of Ukraine.
Group consists of 50 people.