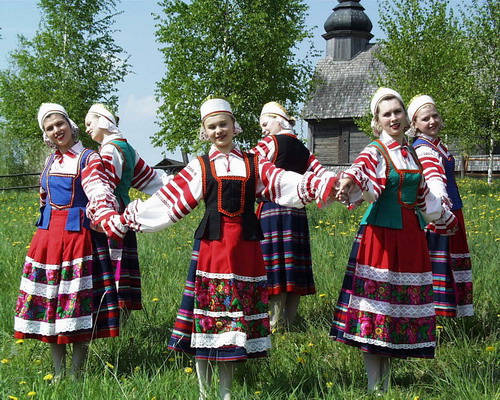 Folk music and dance band was created at the Faculty of Folk Culture (Belarusian State Pedagogical University) in 1996. The band consists of students and teachers of Ethnology and Folkloristics Chair of BSPU.

The band can de divided into two groups: instrumental and dancing ones. Overall quantity of the participants is 22 people. L.Vasilenya, teacher of Ethnology and Folkloristics Chair, is in charge of the dancing group; V.Braim, the Honored Artist of the Republic of Belarus, manages the vocal group.

The programme of the band consists of belarusian folk dances and concert instrumental shows combined in one performance.

"Ray" is a constant participant of public holidays and festivals organized by administration of Minsk. It also held charity concerts at hospitals and educational establishments of the Republic.

The band took part in XXII International Folk Festival in Castillone Del Laga(Italy) and in II International Folk Festival in Rocalumer (Sicily) in 1998;
in International Folk Festival in Manbillar (France) in 1999;
in Kenty (Poland) in 2000;
in Teramo (Italy) in 2002 and 2004;
in 42 International Folk Festival Interfolkin Le Puy en Velay (France) in 2006.