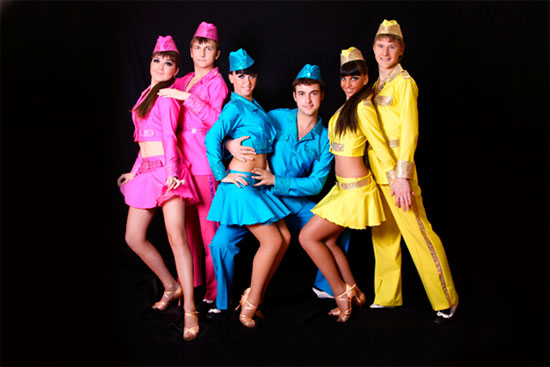 Show program «Russian Revue» for performances in large hotels on resorts hotels of Russia and abroad.
Duration of the program 50-60 minutes are included Into the program versatile thematic numbers of various dancing directions: a variety show, latino, jazz, modern style, for example («Russian, Brazilian carnival», "Country", «Mulen Rouge», etc.

The Structure of participants can vary from 5 to 10 people.

The professional choreographers, all dancers with excellent choreographic preparation, pleasant appearance, bright actor's abilities are engaged in statement. Age of participants from 18-25 years.

Experience of Ultra Show in show business is 15 years.