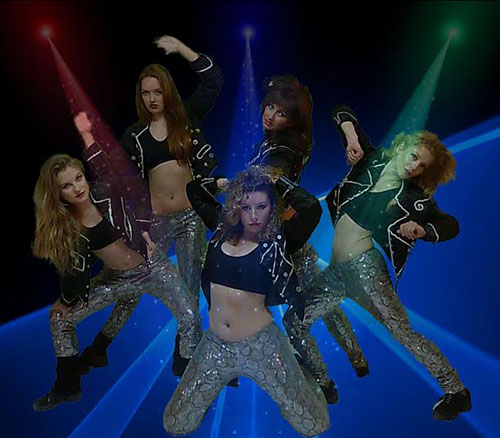 All our performers are handpicked for their talent, skills and expertise with looks and body type befitting for each production and tailor made to our clients request. Our team of experts at include some of the best choreographers, directors, set and costume designers in the business, all striving to deliver perfection for our clients.

Our tailor made shows are guaranteed to entertain your guests, filled with glamour, excitement, style and passion, creating a professional and long lasting impression, featuring 2-6 dancers as well as larger casts, singers and speciality acts. Our new and dynamic company offers competitive rates with exceptionally high standards.

- Thrill your guests with a night of Intrigue, Glamour and Passion. Risque is a versatile performance which can be tailored to the individual clients needs from family friendly to something a little bit more intimate and exciting. The Intrigue of the human emotions, The Glamour of beautiful dancing girls and the Passion that comes from the heart.
- Set your imagination on fire as Eastern Elements take you on a magical journey to the fantastical world of the East. Revolving around the wondrous oriental theme, choreographies span across a multitude of dance forms, from traditional to modern and fusion. Beautifully costumed, energetic numbers will become a stage of creative expression, sensory enjoyment and a vehicle for cultural celebration.