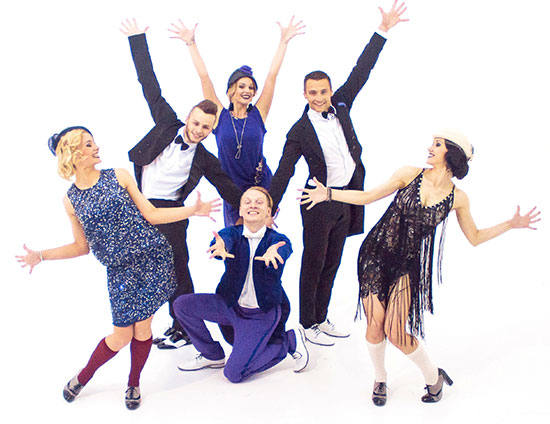 6 persons (3 girls, 3 boys)

PLACES OF WORK:
-Date: 30 august 1 september 2012 Place of work: Crimea Music Fest (dancers)
-Date: september 2007june 2012
Place of work: Germany, JB ballet Fantissima show ( dancersassistant choreographer )
-Mega concert DZIDZIO( Ukraine/Choreographer ) 2013.
-Primier palace (cabare show/ Kiev city/Choreographer) 2014.
-Work in Ukraine on big and small stages (Choreographer/JAZZ ballet)2013 2014.

In the repertoire dance group has a duet numbers, in the style of the 60s, beautiful dance numbers for presentations, discoveries, and the final show, funny and catchy numbers,lyrical, air and spectacular dance numbers. Master classes from professional dancers.Worked with such stars.
Ballet dancers worked on large and small stage of Ukrainy.Have experience 10 years. They participated in such projects "KrymMusikFest","Factory Stars", "Star+Star", 3D show"Baron Munchausen".