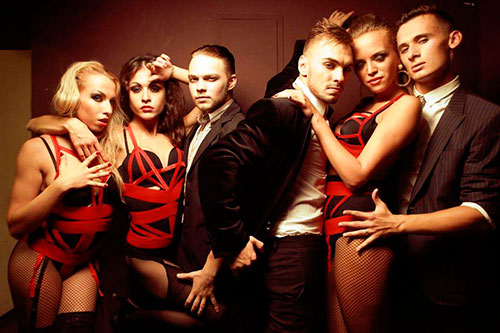 As part of the project 5 guys and 5 girls + tour manager
They have more than twenty productions. possible embodiments of a program or separately.

It's a Kiev-based show-ballet that was founded in 2005 by famous Ukrainian choreographer.
Young dance group, it had become well-known and recognized, being a popular in Ukrainian concert market and the near abroad. Since 2007 the dance group is also a resident dance group of the KaZantip Republic - international electronic music fest.

Dance project combines both contemporary choreography and theatrical show, its lively individual manner reflects in music, costumes and performance itself.