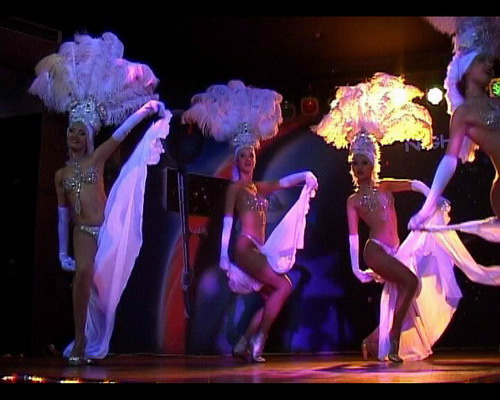 Show Ballet - is new dancing project created in 2005 in the city Kursk. We shall not write about effect of the project in a Kursk and the nearest cities as the put dancing program has been checked up in many countries - Germany, Africa, Poland, Bulgaria, Italy, China, Turkey, Latvia, etc.
• The Dancing program is adapted for different stages from discos and night clubs up to restaurants, a casino, hotels ***** and television programs. Our dances were applied by many Russian and Foreign singers-stars.
• Show Ballet is 7 professional dancers and the head of a command. All dancers have special professional choreographic formation and practice of work on a professional stage. We with pleasure shall accept working offers. At joint cooperation with the Employer personal adaptation of show of the program under the certain stage, creation performances with use of additional actors of other genre, manufacturing of suits and scenery is possible.