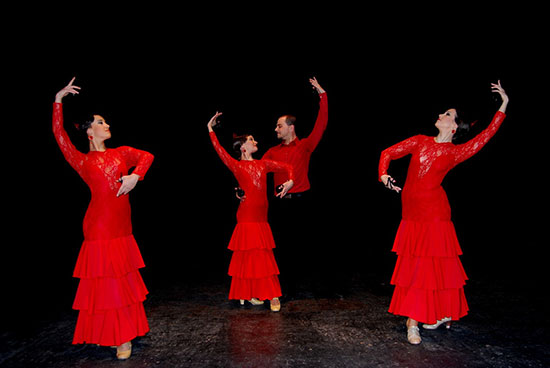 Professional group of Flamenco & Spanish dancers.
They have extensive experience, with over 15 years of performances in more tham 30 countries.
Their spectacle show of all Spanish dance includes Flamenco, Historic Dance (represented in the paintings of Goya), Folk and Flamenco Fusion (like Rock Flamenco). All of this and more with 20 costume changes.

Shows in ports, on board for days, weeks or months , and free travel to the following ports, Sevilla (Spain), Cadiz (Spain), Malaga (Spain) , Almeria (Spain), Gibraltar (UK) , Portimao (Portugal), Lisbon (Portugal), Valencia (Spain), Cartagena (Spain) , Alicante (Spain), Valencia (Spain) . In these ports stop a lot of cruise lines.