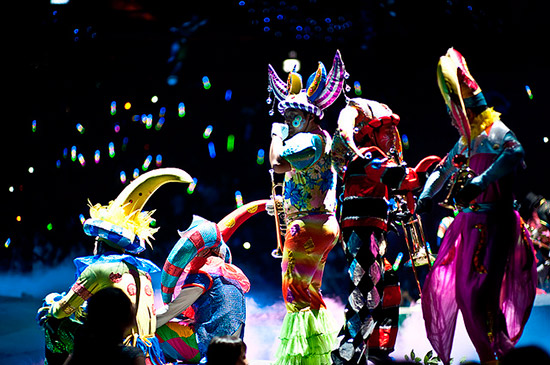 Now the selection of the dancers in the circus in the city of Guangzhou.
You are free to fly to China from the end of October?
The city of Guangzhou. Rehearsal period in China from end of October, the start of the contract from early November. A large Chinese company based in the South of China, holds casting for vacancies in place dancer.
We are looking for artists to work in a ballet troupe.
females - 168 cm. and dance duos.
For selection please provide materials:
1. Professional photos (headshot, bodyshot, dance photos in costumes)
2. Video (including choreography elements, dance skills)
3. CV (Resume)

The Dancers have to be communicative, friendly, must have experience of working in a group.

Contract conditions:
1. The contract starts from October for 6 month with possibility to prolong, as agreed both sides.
2. Performance - 1 show a day (plus additional show in holidays of China)
3. The contract is exclusive, it's forbidden to work in other places.

The employer provide:
1. Payment for visa and all the necessary documents to work in China officially.
2. Payment for air tickets (economy class) for both sides
3. Accommodation - 2 persons in a room with all facilities.
4. Medical insurance in case of injures during the work.
5. Fee - US 1100$ per month plus three meals a day.