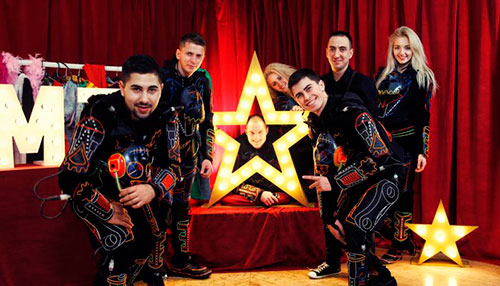 Dance Group was founded in 2012 (aged 19-34)

WORK EXPERIENCE: Ukraine's Got Talent 5 Finalist, Britain's Got Talent 8
Semifinalist. Light Balance worked with Volkswagen, NSP, Oriflame and Amway as
special guests on corporate events.

TROUPE: 10 people - 7 lads, 3 lasses (8-9 dancers and 2-1 technicians).

STYLE: Hi-Tech NEON and LED show with elements of acrobatic and choreography
(contemporary dance, hip-hop, modern, house, locking, breakdance, popping).

COSTUMES & SHOW: 5 show length 3-5 minutes. Two complete sets of glowing
costumes (16 costumes) with 5 type of different design are available.