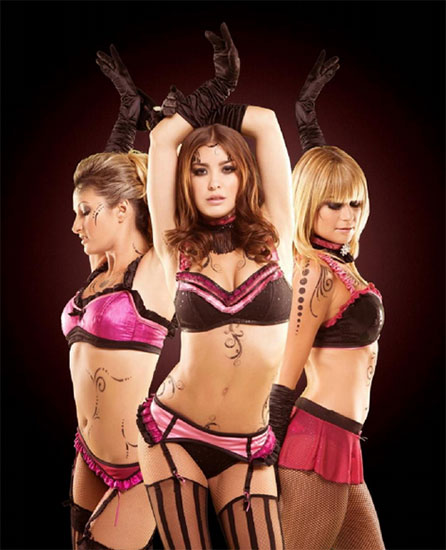 Burlesque Shows is a one-of-a-kind event experience. Bringing together passion, fashion, and uniquely talented artists to deliver unrivaled event experiences in every major city in the world.
From private parties to productions for audiences of hundreds of thousands of people, Burlesque Shows experiences can feature cirque performers, dancers, live music, and much more.
Professionalism and passion is apparent in every detail of every Burlesque Shows, with as much attention paid to the stitching of a performer's undergarment as to the construction and rigging of a set.

Burlesque Shows has customized performances for major recording artists, awards shows, festival productions, corporate events, runway fashion shows, Cirque du Soleil and Broadway productions, and private parties, from celebrity birthdays to family events.