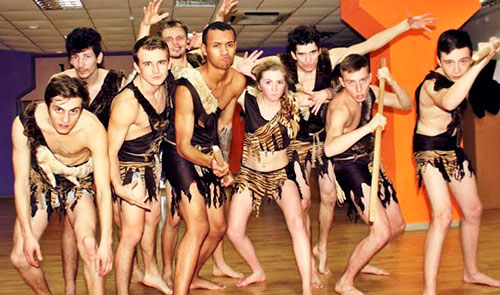 12 persons: 10 boys and 2 girls. Upon individual request number of persons may be increased up to 15 persons, if a customer deems it necessary.

Duration show time - 45 min.

It is an impressive dance performance with the acrobatic elements which will certainly surprise you with its numerous different stunts, each stunt in the show is complicated and unique, all items are thematic and costumed. Each item reflects a general idea and a thematic of the show, all items are closely intertwined which allows the audience to understand the meaning of this performance and to travel to different epochs of human's development, from creation of the world and the whole civilization until the present times and even until something boundless and unearthly. Watching our show you will receive a lot of unforgettable impressions since we have the most experienced dancers and acrobats in our team who have a high level of professionalism and big experience in performing their type of dancing.