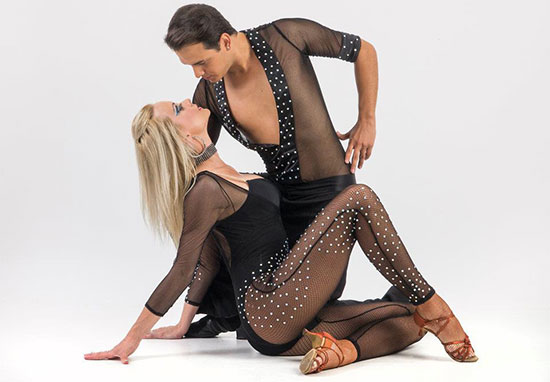 Male
Date of Birth: 06/04/1985

Female
Date of Birth: 17/07/1982

PROFESSIONAL EXPERIENCE:

- Professional dancers and Directors of the Dance Company
- ModelS, Instructors & International choreographers. (2005/Now)
- Male is professional tango dancer since he was 7 years old.
- Actors and dancers in the musical DIRTY DANCING (2002/2005)(Spain)
- Dancers in the musical FLASHDANCE (2005/2007).(Spain)
- TV dancers: TVE1,TVE2 etc. In Spain
- Orchestra dancers: SABOR LATINO Y NEW EPOCA
- Promotional dancers. "Feria de las Naciones"
- Dancers in a Magic Show around CHINA in 2009
-Dancers in LAS VEGAS, ORLANDO, MIAMI, ITALY, PUERTO RICO, NEW YORK, CHINA,LITHUANIA...
-2012/ FEBRUARY 2013 CHINA TOUR with our own DANCE COMPANY.