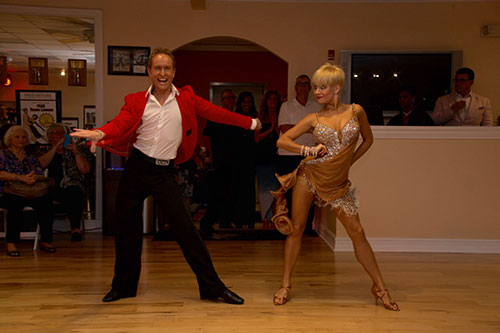 Male:
Education:
-Kyiv National University of Culture and Arts in the direction of classical choreography in 2005.
-Kiev National University of direction of Jurisprudence in 2011.


Female:
Education:
-North-West Academy of Public Administration in the direction of state and municipal government in 2013.

From childhood we are trained in the most successful and award-winning teachers of the world, such as Bryan Watson and Carmen - nine time world champion among professionals, Professor Dr. Ruud Vermeille - Choreology researcher with years of experience, we have been involved in dance congresses, seminars and camps enhanced training, which acquired the necessary knowledge and skills.

Experience as a couple:
DANCE INSTRUCTORS, FRED ASTAIRE DANCE STUDIO; BOCA RATON, FLORIDA-2014 NV
INDEPENDENT TEACHERS; NEW YORK CITY, NY-2013 to 2014
TEACHER ballroom dancing - 2000 to 2013
They worked in St. Petersburg, Kiev and Odessa ballroom dance teachers have participated in the show activities, as well as in professional tournaments around the world.