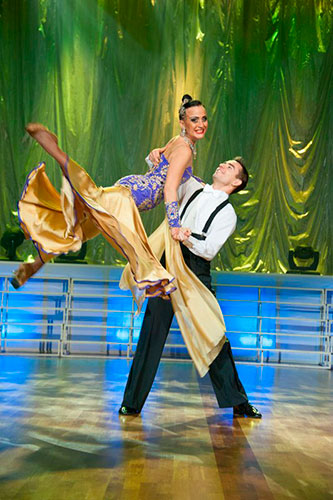 Male
Height:174
Weight:65 kg

Education:
- Crimean University of Culture, Arts and Tourism. Profession: ballet master, choreographer.
- European University of Finances, Information Systems, Management and Business. Faculty: Economics and Management.

Spots achievements:
- the champion of the Crimean Republic;
-twice champion of Ukraine in Formation;
-European champion in Formation

Experience:
- the teacher of ballroom dances during 2 years,
- a soloist of Dance theater ,
- since 2012 the Honored Artist of the Crimean Republic

Female
DOB: 17.08.1993
Height:162
Weight:45 kg

Education:
Kharkiv State Academy of Physical Culture. Faculty: information support of sport, the teacher of physical culture.

Sports achievements:
- a multiple winner in Ukrainian championships of individual and group modern dances;
- prizewinner and winner of the International Festivals of pop dance.
Experience:
- the teacher of dances during 2 years,
- contract in Turkey in 2013, Place of work: ballet dancer;
- From 2011 to 2012 danced in the show-ballet "Legion",
- 2013, began performing in show ballet "Action street".