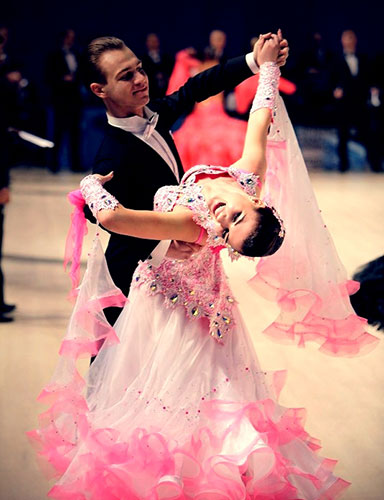 Male:
DOB: 6.05.1993
Weight: 63
Height:174

Famale:
DOB: 18.01.1994
Weight: 56
Height:168

We are master of sport in ballroom dance.
Dance together 6 years
Finalist European Championship 10 dances
Winner and prize-winner many Ukrainian championships (WDC, IDSA, SGOSTU)

Dance Education:
2000-2008-dance and sport club "LILEYA" in Ukraine , Cherkassy .
2008- training in dance and sports club "Dance-Center" Ukraine, Kyiv
2008-Private lessons and seminars with world professional dance couples and teachers

Work experience:
2004-2010-soloist in show dance club "Lileja", Cherkassy
2007-2015-dance show in many Cherkasy restaurant
2010-2015-teacher (privat lessons) for many children in Cherkasy
2013-soloist in show Turkey, Antalia, "Art Event Group"
2014-group dance latin show Japan, Sasebo, "Huis Ten Bosch"