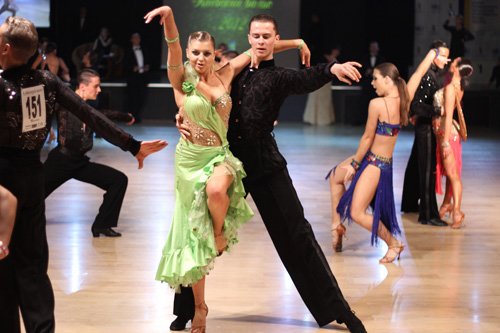 Male
19 years old

Work Experience:
My first big results began in 2008, in this year my partner and i won The Ukrainian Championship in Junior 2, and we were the 4-th in World Championship that year,
In 2008 we were the 7-th in German Open 2008 in Stuttgart.
In 2010 I participated in World Youth Championship and we were the 13-th.

Also I and Anastasia have a title of Master of Sports.

Female
18 years old

Work Experience:
I won a lot of different competitions: The Ukrainian Championship 2006,2009,
The silver medals in The Ukrainian Championship 2011, 2008,
in 2008 i participated the competition in Manhaim and took the second place, The winner of World Championship in Assen 2009 ets.