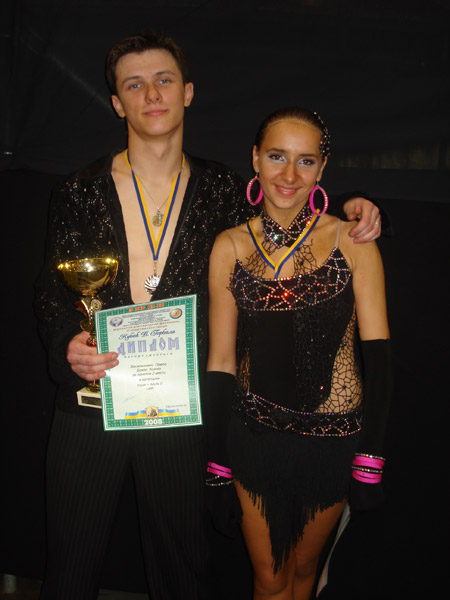 Male

Date of birth 06/05/1989
Weight 69kg
Height 182sm

Female

Date of birth 11/09/1992
Weight 51 kg
Height 170 sm

Are a champion of Western Ukraine in the Latin American program.
Working coaches in FTC "Aesthete" Lviv in 2008.
Berem involved in virtually all tournaments lately exclusively Federation IDSF.
The last tournament of our participation was held in Kiev "Cup Horbal".