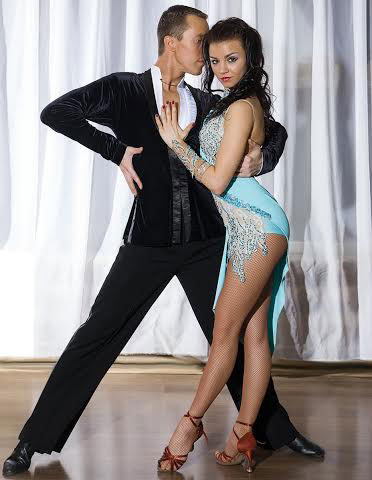 Male:
Height: 182 sm
Weight: 70 kg

Education-University sports and Tourism

Work Experience:

2012-2013 Ballroom Couple at the Royal Caribbean Cruise Line
2011 Color Line Company, Ship Fantasy.
2010-2011 producer and dance trainer in dance school in Musical Theatre
2010-2011 soloist of modern dance theatre "deModern"
April 2010-November 2010 - Libra, Star Cruises Line, Featured Ballroom, Production Show (LET'S DANCE).
June 2009 - March 2010 - Star Aquarius Cruises Line, Featured Ballroom Dancer, Production Show (LET'S DANCE).
May 2009 - Star Virgo Cruises Line Ballroom Dancer.

Titles and Credits.
European Latin Championship Vilnius 2th place, 2006 finalist. IDSF World Championship Formation Latin 2008 HSV Zwolfaxing. German 3-th place finalist Wc-Latin formation Bremen-2007.
2004 Ukraine - CUP of Latin 2th Place
2005 Moldova IDSF INTERNATIONAL OPEN 3 place.
2006Poland Open International 4-th place.
2007 German Deseldorf Championship formation Latin.
2008Austria OPEN Cup Latin 2 - place.

Skills. Jazz, Modern, Hip- Hop, Tricks: Any duet supports.

Female:
Height: 171sm
Weight: 51kg

Work Experience:
8.08.2010-8.11.2010-work as ballroom dancer in at Venetian and Sends hotels (
China, Macao)
2011-2012 Show Progect in Belarus (ballroom dance) Tequila
2011-2013 Dance Televisions Projects, International Festival Slavanskii Bazaar in Vitebsk Vip-Dance Show Eldorado in Macao.
2013 Professional Ballroom Teacher at Dance Studio.