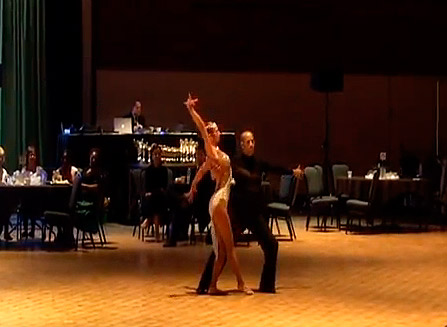 The couple started dancing together just over two year ago. Within a short period of time they have won many national competitions, and have proudly become the Canadian dance champions in January 2011.
They have represented Canada at numerous international dance competitions, placing in the top positions. In November of 2011 they represented Canada taken the second place world Open Exhibition Championship, in one of the most prestigious ballroom competitions, taking place in Holland.
They have been pleasing audiences both locally and internationally as they incorporate a mixture of sensuality, beauty, grace, strength and agility, as well as astonishing lifts in their spectacular dance performances.