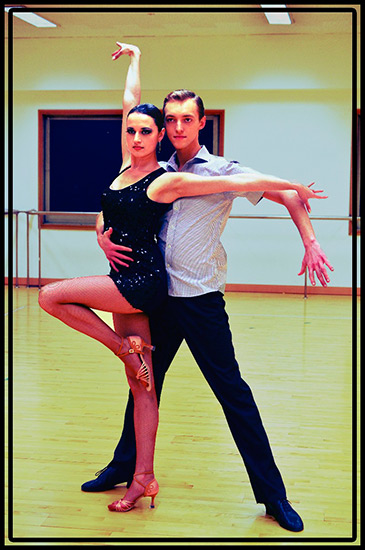 Male
Date of Birth: 09.02.1992
Height: 190 cm.
Weight: 75 kg

Education: Secondary school, High Professional College 17

Work Experience: South Korea (Lotte World Theme Park, dancer) year 2011, South Korea (Everland Theme Park, dancer) year 2012.

He practice sport-dancing for 13 years. Was Ukraine latino-american dance champion, in ballroom dance (standard) took second place. Participated and won many Ukrainian and abroad dance contests (Holland, England (Blackpool, London) Austria, Poland).

Female
Date of Birth: 10.08.1985.
Height: 174 cm
Weight: 55 kg

Education: Kiev National University of Culture and Arts
specialty "ballroom dance choreographer".

Work Experience:
1) Coach ballroom dance school "Lileya" Cherkassy, Ukraine.
2) Coach ballroom dance school "Dance Center Marich" Odessa,Ukraine.
3) Park "Everland" South Korea(2005-2007,2009-2012)

Engaged in professional ballroom dancing at age 6. She has participated in major events such as the"Cup Spastacus",Russian Open",Tropicana Cup",Blackpool Dance Festival". Lessons with leading teachers of Ukraine. Candidate Master of Sports of Ukraine.