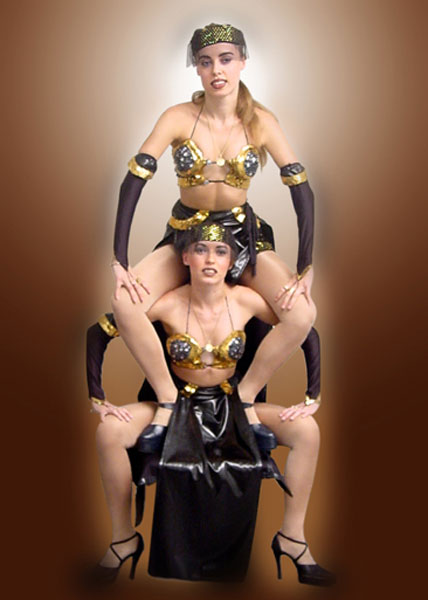 The Iranian Twin duo work under the direction of Mohammad Khordadian, presenting traditional Iranian folklore dance and belly dancing.

With exciting costumes and high energy music, they bring a breath of fresh air to any event. The aim of their productions are to please the audience and raise spirits.

They have performed in South Korea, Turkey, Russia, Oman, United Arab Emirates, France, and Italy. Two or three times a year, the Twin duo participate with well-known Iranian stars in arenas holding up to 15,000.

The dance is fitting for weddings, at corporate events, production numbers, concerts, festivals, events, TV advertisement and modeling.