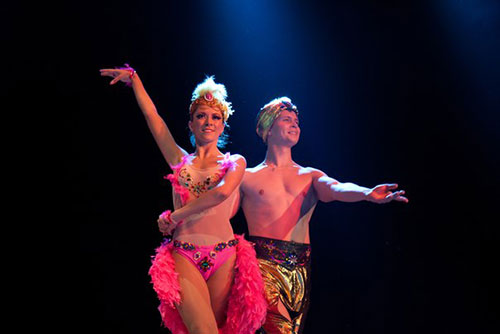 Female:
Year of birth: 1987
Height 177
Weight 56.

Professional dancer, Ballet have higher education. 11 years working in professional choreographic collective, have a classical base, own folk , ballroom , modern choreography. With 18 years working on various contracts , the last time was a principal dancer in the cabaret show Paris Plumes.


Male:
Height 184
Weight 80

Professional dancer. Spoken different dance styles. Extensive experience in the duet dance, folk own stunts. Worked as a leading soloist of Opera and Ballet Theater
of the Udmurt Republic. Was on tour throughout Europe and Asia. At the moment, I am an artist municipal choreographic ensemble. Responsible, purposeful, easy to converge with people.