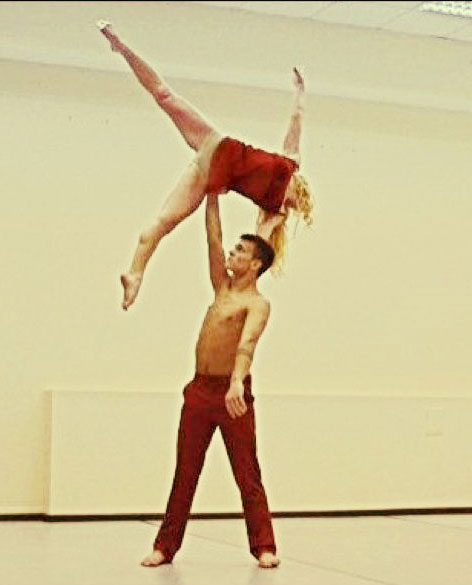 Olena:
Date of birth: 1989
Height: 167 sm
Weight: 50 kg

- From 2007 I study in Kiev National University of culture and arts,
Faculty of direction and choreography on speciality "Modern choreography".

Work Experience:
-26.07.2015-11.11.2015 - WEP Production, Michael Jackson STARWALLKER show. dancer, acrobat
-25.11.2015 - working on TV project X-Factor Ukraine. Dancer
-20.01.2015 work in Lebanon(Beirut) at Dance Theater like choreographer .
-21.10-23.12.2014 worki in Lebanon dance theater like choreographer and on tv project like assistant of director-choreographer Alissar Caracalla.
-2014., worked in Turkie, acrobatics dans show
-In 2013-2014 worked as a dancer on the television project "Star
9 academy"in Lebanon.
-2013-choreographer and dancer in the circus
-In 2013, gave masster classes at school dance
-In 2012, she worked with the ballet A-6.
-In 2012, she worked as choreographer
-From 2011, she worked in the ensemble of "Hummingbird" modern choreographer
dance (hip-hop, contemporary, jazz-funk) and teachers acrobatics.
-Participated in the filming as a dancer,
starred in music videos.
-In 2008-2011 she worked as a dancer in the show-ballet "THE BEST",
-Worked on projects such as: "Star 1, 2, 3", "Chance 2008", "Star TV superstar", "Children of the Sun", participated
filming clips of various artists.
-In 2006 and 2008. worked in the main part of show-ballet "Room"
dancer.
-In 2003-2007. worked in the State Circus Company "Stars of Ukraine" actor-acrobat, acrobatic sports genre.



Aleksei:
Height:176cm
Weight: 69kg

Education: In 2010 graduated from the International Slavic University (Kharkiv) Kyiv faculty of choreography majoring choreographer.
Specialization: Staging ball choreography.

Achievements:

Dancing for 15 years, teaching for 8 years.
Works in Latina dance styles hip-hop and pop-jazz, modern and contemporary, comercial choreography.

Participant and winner of numerous national and international competitions in ballroom dancing. Member of master classes.
Great experience in filming music videos, movies and television projects.


Experience:
2016-2017 til 29 of may - Ferrari World Abu Dhabi performer in the "Red show"
2015-2016 - artist of ballet of great show "Guardians of dreams"
2014-2016 - choreographer, teacher of MyWay Dance Centre Kiev.
2014 - Turkey Kemer just do it show - dancer.
2013-2014 - Worked on TV project Star academy 9 (Beirut,Lebanon)- dancer/assistant of main choreographer.
2011 summer - Turkey Marmaris Hotels Marti Resort, Marti larerla - dancer.
2008-2013 - Worked in professional ballets in Ukraine, Kiev. Also worked with famous ukrainian and international artists.