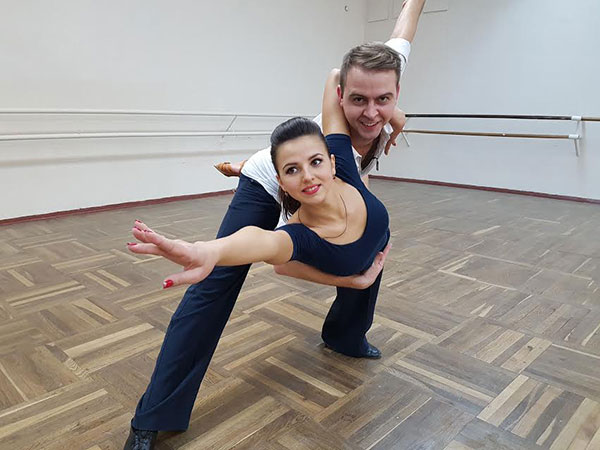 Kyrylo:
Year of birth - 1989
Height - 185 cm
Weight - 73 kg

Experience:
-2015-2016 Contract in Turkey, Antalya "Seans Organizasyon"
-2012-2015 Active participation in numerous television projects in Ukraine. "Maydans 2012", "So You Think You Can Dance", "Medley", "Stars of Ukraine"
-2011-2012 Received the title "Master of Sports". Finished university, received the degree "Magister of Choreography"
-2006-2010 Continued to engage in ballroom dancing at the club "Mega Dance" and received the title "Candidate Master of Sport"
-1995-2006 Professionally engaged ballroom dancing in the center "Marych", winner and finalist of many tournaments and competitions

Veronika:
Year of birth - 1992
Height: 168 cm
Weight: 53 kg

Experience:
-2014-2016 Acrobatic dance show "Action street" Ukraine. Often tours in countries of CIS, & also the best hotels of Turkey, as "Mardan Hotel", "Rixos Hotels", "Gloria Hotels", "Cornelia Hotels", "Calista", "Ela Quality" etc. The contract on the ship Tallink M/S Silja Serenade in Sweden and Finland.
-2011-2014 Fitness club "Solar" Ukraine. Administrator and a fitness instructor
-2009-2013 Show ballet "Diamonds" Ukraine. Job at the events, feasts, parties
-1999-2009 Dance group "Ladybird" Ukraine. Often taking part in events, concerts, festivals and competitions of the city and the country.