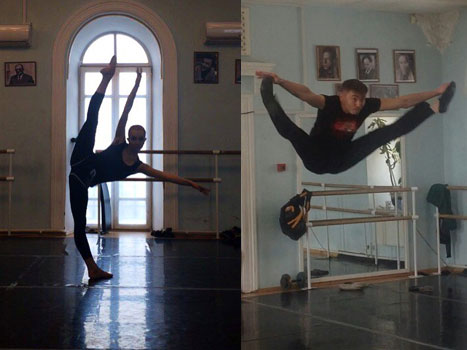 Ekaterina
21 years old
Height 160 cm,
weight 45 kg

Education:
2011 - 2012 years. - Studied at the gymnasium 1, Vladivostok (Grade 10), "School Dance Nartova Andrew."

2012 - 2015 years. - Studied at HGIIK, according to the program of secondary vocational education, qualification: "The head of amateur creative team, the teacher.

Work experience:
From September 2015 to present - the soloist of the State Concert Ensemble "Far East", Khabarovsk. I am the leader, choreographer of modern dance studio "House", Khabarovsk.

In 2014 - 2015 years. worked in the children's exemplary choreographic ensemble "SPRING" (Khabarovsk) as a choreographer - director and teacher - tutor.

While studying at HGIIK, she worked in "Khabarovsk regional music and drama theater", the positions ballet dancer. In the period from 17.09.2013 on 30.11.2013.

I have experience in the entertainment programs, as well as solo performances at various events in the cities of Russia and China.

Denis
Year of birth: 1987
Height: 185
Weight: 80

The actor in the show-ballet, a professional dancer

Education:
in 2009 graduated from Khabarovsk State Institute of Arts and Culture in the specialty Artistic Director of choreographic group.

Work experience:
Since 2015. at the moment is a soloist of the State Concert Ensemble "Far East", Khabarovsk. I worked as a ballet dancer. I am the head of the Center for Children's Creativity "Harmony", Khabarovsk

From 2013 to 2014. worked under contract in Turkey.

From 2010 to 2013 worked under a contract in different cities in China (Shanghai, Beijing, Nanjing, Xi'an, Harbin and so on).