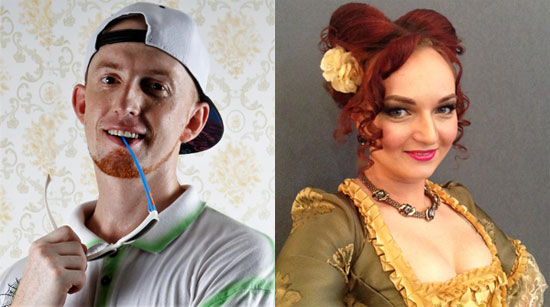 Yaroslav
Year of birth: 1986
Height: 188 cm
Weight: 88 kg.

Professional education:

Diploma of Junior specialist. Finished in 2008, Uzhgorod College of culture and arts of higher educational institution of communal ownership of the specialty "Choreography" and got the qualification of the head of the Amateur dance group,artist of ensemble of folk dance,teacher of choreography.

Experience:
2016-Turkey,Alanya."LONG BEACH HOTELS & SPA" position Dancer.
2012/2015-China. Night clubs "EXTREME"/"RAVE PARTY" "CCCLUB"\"RISING STARS"/"MUSE". the position of the Dancer.
2011-China, Beijing. Theatre "TIAN YUAN LIUN" the position of the Dancer.
2010-Turkey, Manavgat "Ali Bey". Belek "Pappilon" the position of the Dancer.
2009-Korea, Seoul. Park "LOTTE WORLD" the position of the Dancer.
2007/2008-China, Sugo. Theatre "HUAN LEG" the position of the Dancer.
2005/2006-China, Shenzhen, Museum ship "MINSK" theatrical show,the position of the Dancer.

Anastasia
Year of birth: 1988
Height: 170
Weight: 64

Professional education:
Chelyabinsk State Pedagogical University. (2011) Artistic Director of choreographic team. Teacher

Experience:
June 2013 - June 2014 (1 year 1 month)
Colture Communication Co LTD Shenzhen Far East hood. Director of the show ballet performer staging show programs, tailoring and selection of costumes, execution of the program, selection of scenic images of artists

June 2011 - October 2013 (2 years 5 months) Beijing Hongfa Qingrui Culture Communication Co LTD ballet dancer performance of dance programs in the show.

November 2009 - May 2010 (7 months)
DPIs im Krupskoy . Supplementary education teacher - choreographer in the children's vocal collective .