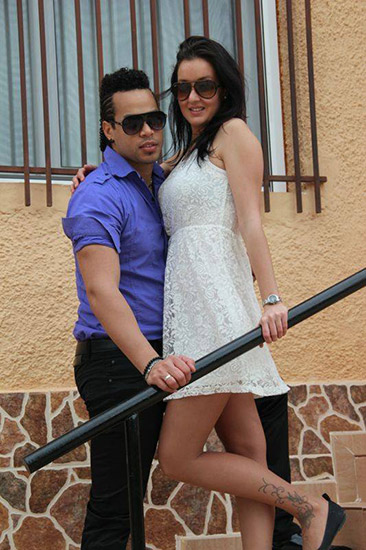 Female
Date of birth: 1 May 1989

Dancing Academics:

-Started my dance at the Academy "Guillermina Castro", in Spain. (1992- 1994)

-Continued my dance studies at "Vilma Neco" and "Nuria del Alba" (1994 - 1997)

-In 1998 I studied at the Conservatory of Professional dance "Jose Espadero" in Alicante, graduating in Latin Dance.

-In 2009 I started studying at the Conservatory of Superior Dance in Alicante, which also included choreography.

Experiencia Profesional:

-2009 Compañía Flamenca "Felix Amador" - participating in festivals all over Spain.

-Was a teacher of dance: 2009-2010 at the following schools; Colegio Publico
Calasancio (Alicante), 2010 hasta principios de 2011 Colegio Publico La Condomina (San Juan).

-From January 2011 until 2012 worked at, "BOR Productions" on board several ships dancing latin and contemporary dance

-Currrently working in clubs in Alicante

Male
Date of birth: 7 March 1989

Professional Experience:

2006 - 2008 Compania de danza "Latin Dance" In Russia.

2008 - 2012 Ballet de la Television Cubana, A top Cuban Agency doing shows all over Cuba, and this included:

Finals of 2007- 2009. Tour of "Lady Salsa" , on a world tour including Europe and the Middle East

2009- 2010. Touring with "King of salsa". Europe

2010. Production "Cuba Libre".

Between 2010-2012, "BOR Producction" on several cruise ships in productions with contemporary and latin dances.