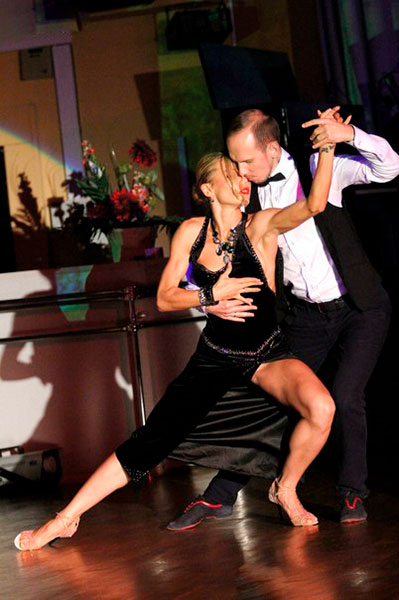 We can dance different show styles. Argentine Tango, Salsa, Bachata, Ballroom, Contemporary, hip-hop, Swing...

Valerii - dancer, choreographer and teacher of dancing.
Year of birth - 1984
Height - 175 cm
Education : Moscow State Law Academy 2001-2006
Professionally engaged in dancing for 19 years. 14 of them ballroom. During this time, earned S class in Latin.

Best results:
7th place out of 191 couples in the Championship of Russia 2007, the Winner of the competition in Veliky Novgorod, Kirov, Yaroslavl, Kostroma, Izhevsk, Vologda, Penza, St. Petersburg, Moscow and etc. Has experience working with people of any age (from children of pre-school age and to adults).
Over 6 years ago became interested in modern and social-styles (house, hip-hop, Salsa, Bachata, Argentine tango, Lindy-hop).

Margaret :
Year of birth - 1991
Height - 165 cm

Education: Russian Academy of Sciences (branch) of North-West Academy of State. Service 2008-2013

Professionally engaged in sports 7 years (MMR athletics).Has been dancing for 13 years, the last 5 years professionally modern choreography (hip-hop, strip of plastic, lady-style, jazz-funk,Broadway show-style), social dance (salsa, bachata, Kizomba, merengue) ( teachs pupils of any age including children of school and preschool age).